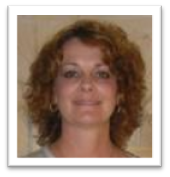 In this customer portrait section we look at how our customers are using the TravelOffice app in their business.

Meet Michele Montgomery. Michele is a manager and a travel consultant with Centre Holidays, a large travel agency and host-agency based in Canada.
As a host-agency with a large number of agents, what were the challenges you faced with invoicing?
At present, our agency consists of 160 home based agents. Like anyone using an invoicing system, our concerns were how complex or simple a system is to use.
A complicated system takes too much of your time to learn and complete accurately.
We have been using the Merang TravelOffice for two full years. Merang TravelOffice is very simple yet has all the features that our agency requires.  Within 20-30 minutes, I can train our new agents how to use the system.
Once you realize that the first step is creating the client profile and then you proceed to the actual invoicing of the product, it all makes sense.
Each of our agents has their own login and can only see their invoices.  With an accountant access, I am able to see all agents' invoices which makes it easy for me to assist if they are having difficulty.
What are some of the features of the TravelOffice app that have benefited your agency?
Some features that I personally like:
1. Searching for past client's profile, saves time filling in all the address details. You put in the client's last name, click on search. If you have created an invoice for them previously, you simply click on the name and your details fill in.
2. Save as new invoice feature. If you have a group, this feature saves you a lot of time. It simply copies your invoice with a new invoice number. All the travel details are there, you just need to change the passenger's name, any specific details and payment details.
3. If you simply tab through the fields, it makes your input quicker.
4. I apply the commissions received from suppliers as well as the payroll runs. There are situations where an agent may have received more or less commission from the supplier. The TravelOffice app makes if very easy to adjust this before applying commission's received. Agents are not always aware of the % of commissions for each supplier and there could also be bonus commission they are not aware of.
5. Each agent's commission levels can be set up as a percentage or rate.  This makes it easier when completing a payroll run. The TravelOffice app figures all that out automatically.
6. The invoices have all the details required by TICO [Travel Industry Council of Ontario], with the option to add other comments or requirements. You have the capability to email the invoice directly to your clients. I personally like the look of the PDF version of the invoice. This is what I print or save and send to my clients, either by email or the postal system.
7.  You have several options when searching for invoice; by invoice number, client's last name, date of travel, supplier, booking agent, locator number and more.  Using one or more of these details makes it easier to pinpoint the invoice you are looking for.
8.  The feature on the home page "who owes me" is a great tool. When you have a client that has put a deposit on a product, it reminds you that you need to apply final payment.
9.  Most of all, the support offered by Merang has been great. There is a link directly on the site and you get a response in a timely manner. Merang is always working to tweak the system to make it as simple yet with sufficient features you require.